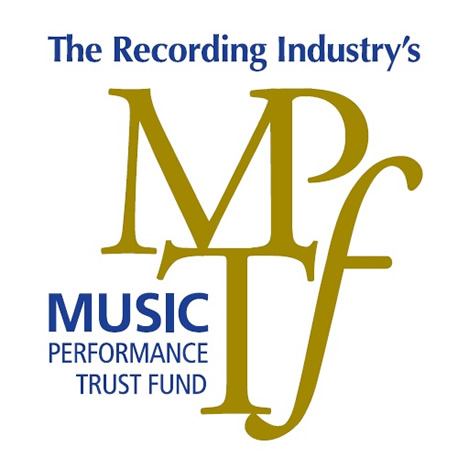 6/25/20 **MPTF is now awarding SCHOLARSHIPS to recent high school graduates who are children of current AFM members. The $500 and $2,000 scholarships are meant to help students pursue higher education in their chosen field.. Student does not need to be studying for a music related degree. Click links for more information:
1) SCHOLARSHIP FACT SHEET
2) APPLICATION WORD DOC (fillable) or APPLICATION PDF
Deadline is August 1, 2020
2021 Deadlines will be posted in Spring of 2021 so check back!

---
LIVE STREAMING
9/20/20 **MPTF is now sponsoring 100% of LIVE STREAMING of MPTF performances on a case by case basis. Click here for current article. To apply, please email your answers to the questions below to Jean at gulfcoastmusicians@gmail.com below.
MPTF Facebook Page: https://www.facebook.com/MusicPerformanceTrustFund/

No MPTF live stream performances may be pre-recorded, recorded during the performance, or archived in any way. Failure to adhere to this policy will result in cancelation of the MPTF grant and may impact any future grant requests from the local involved.
If it is a streaming event, we will need an email prior to completing the official application form in our grant system. We will need the following information:
1.The name and contact info for the tech person who will handle the set-up and manage the streaming feed. This is required. The MPTF will provide payment for this person.
2 .Estimation of Cost. [Use Local wage scales to determine] MPTF will also pay for 1 rehearsal if needed. How many musicians? Group/Leader name and brief description. If you have pictures, please include.
3 .If basic equipment is available for sound, video, and streaming.
4. Confirmation that there will be no pre-recorded, recording of, or archiving of the live streamed performance.
5. Where [Venue] the streaming event will take place and approval to stream at the location has been granted by the venue.
6. The date and time you wish to schedule, and the length of this performance
7. Do you wish to link other streaming platforms to our Facebook stream? And if so, please advise.
8. How will the performers and/or the local promote the live stream to assure the event has an online audience?
9. What type of music and brief description of program.
The MPTF has retained Jesse Mursky-Fuller to manage our streaming events. Upon approval from the MPTF grant management team, Jesse will contact your streaming coordinator for this event to verify that the right streaming equipment is available and he will provide the MPTF How To & Requirements for a streaming event. Jesse will help your coordinator plug into our streaming platform.
Our new Assistant Grant Manager, Natty Hepburn-Beatty will coordinate the online promotion with the performers and/or local to confirm advance audience awareness of the streaming event.
-------------------------------
Local 427-721 is pleased to offer our members assitance in applying for MPTF funding. There are currently three types of funding:
1) Regular MPTF
2) Education MPTF
3) MusicianFest

REGULAR MPTF
Performance must be free and open to the public. For a list of performance types not approved, see this list.
You can apply for events such as communities, education, and medical facilities.
This is a Co-Sponsored Grant. You must have an organization or venue (with a Fed Tax ID#) that is willing to co-sponsor your performance and pay for 50% of your cost. MPTF's check will go directly to your sponsor, then your sponsor pays you.
All types of music is approved and types/sizes of groups.
Local 427-721 has $4,361 available to give out from May 1, 2020-April 30, 2021.
Cost of performance must be in complicance of Local 427-721 Wage scales.
Click here for an application. Fill out to the best of your ability and email Jean at gulfcoastmusicians@gmail.com. Any questions, please email (do not call the office). Applications must be submitted to the office at least 35 days before your performance date.

EDUCATION MPTF
Funding for Educational programs are on hold as MPTF navigates proper Covid protocols. Check back soon.
MUSICIANFEST
Program runs May 1, 2020 - April 30, 2021. Local 427-721 has a total of 6 performances alotted for our members.
Primarily for solo musician performances
Program pays musician up to $200 for each free performance at a senior center (nursing home, veterens, hospitals, assisted living, etc).
You do not need a co-sponsor. Musician is paid the money directly by MPTF through Local 427-721.
Performance must be at least 1 hr long and free and open to the public. All styles of music accepted.
Click here for an application. At this time we are only allowing 1 application per musician. Fill out to the best of your ability and email Jean at gulfcoastmusicians@gmail.com. Any questions, please email (do not call the office). Applications can be submitted before or after the performance occurs and pictures are encouraged.
For a list of performance types not approved, see this list.